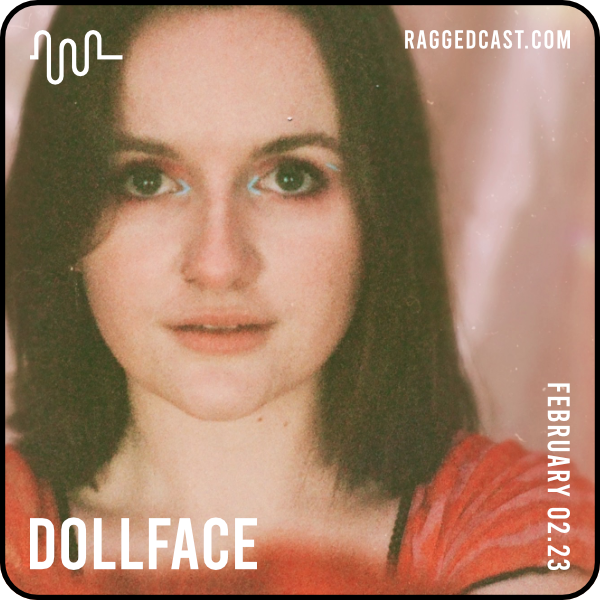 Dollface is the music project of Dublin-born songwriter, Aimée Rose. A graduate of BIMM Dublin, Aimée has been singing and writing songs since she was a young teenager. 
Her alternative pop/ rock sound comes from harmony blends, soft synths and dreamy guitar, combined with themes from feminism to existentialism. Influenced by artists such as Lucy Dacus, Soccer Mommy & Mitski, Dollface's unique sound aims to blend all aspects of the genres she loves, while still making sure she has something to say. Her debut single, Tired. is available on all streaming services and her follow-up single, Good Damage, will be released Friday, February 3rd.
---
1. Boys Will Be Boys by Stella Donnelly 

I've seen Stella Donnelly live twice and they were 2 of the best concerts I've ever attended. I love how she juxtaposes heartfelt and serious topics in some songs with whimsical and funny lyrics in others, in such a relatable way. Her voice is piercing, beautiful, and is just as good live. 
2. Motion Sickness by Phoebe Bridgers 

How is "I miss you like a little kid" one of the simplest yet gut-wrenching lyrics I've ever heard? All of Phoebe's discography is phenomenal, but this was the first song of hers I ever heard, so it feels a little special to me. 
3. Title by The Sonder Bombs 

I was unaware that you could successfully add ukulele into pop-punk songs until I listened to The Sonder Bombs. Their cutting lyrics writing mixed with Willow's unusual vocal tone gives them a truly unique sound. 
4. Washing Machine Heart by Mitski 

I don't know how Mitski keeps writing devastatingly emotional songs with the catchiest hooks? It's such a weird line to walk, and she does it perfectly. Combined with her almost haunting vocals, this song is just such a pleasure to listen to. 
5. Northern Downpour by Panic at the Disco 

I choose to consider Pretty Odd a Ryan Ross album and not really a Brendon Urie album (for obvious reasons… he sucks). The first time I heard this song I was absolutely blown away by the lyrics, the instrumentation, the vocal melodies. I even did a college project on it, I loved it so much. "For diamonds do appear to be, just like 
broken glass to me." So beautiful. 
6. Night Shift by Lucy Dacus 

I mean, there's not much to say about this song other than I think it's a masterpiece. While VBS is my favourite Lucy Dacus album, there's something so incredible about this song. I heard this song live in concert and it was a religious experience, she was ethereal. 
7. Your Dog by Soccer Mommy 

I find Soccer Mommy's approach to song writing is really simple, and I kind of love that. Her lyrics and melodies don't feel particularly complex, yet they're executed so well that they make for some really beautiful work. 
8. Ambrosia by Rosie Tucker 

Rosie has such an incredible drawl to their voice, it's so enthralling, you can't help but hang onto every word they sing. I absolutely love the lyrics as well, so vivid and memorable. 
9. Eleanor Rigby by the Beatles
When I was a kid, my mum bought The Beatles "1" CD for our car. We used to listen to it on every long journey, for hours on repeat. The first time I heard Eleanor Rigby I was absolutely captivated. Since then, I've listened to the whole Beatles discography, and this song has still stuck with me. 
10. Scumbag City Blues by The Strypes 

The Strypes were sort of my first introduction to modern rock music (up until that point I had sort of been exclusively listening to pop music in my teens). The instrumental talent of every member is incredible and combined with their beautiful and unique lyrics, it makes all of their work worth listening to. 
---