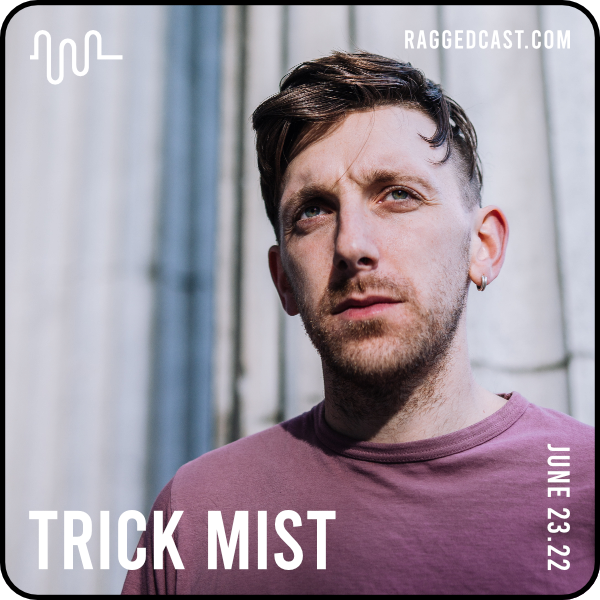 Trick Mist teams up with director Bob Gallagher (Lankum, Villagers, Gilla Band, Junior Brother) and Vala Kjarval, great granddaughter of famed Icelandic painter Jóhannes Sveinsson Kjarval to create a unique documentary style music video tracing Vala's journey through the beautiful landscape of Iceland where Jóhannes painted.
Watch the beautiful film 'Flagbearer'
---
Jon Hassell - Last Night The Moon Came 
American trumpeter and composer who's 'Fourth World' musical concept resonates with me deeply. It was a real revelation moment discovering it. Lots of the music I've been enjoying over the last few years seems to resonate nicely with it so it was great to go down the rabbit hole and learn about it. I see it as a type of ambient music where traditional music is subjected to electronic processes creating a new musical dreamworld that possesses a spiritual element. 
The Altered Hours - You Are Wrong 
My favourite track from label-mates The Altered Hours' latest album 'Convertible'. When Cathal and Elaine sing in unison in the chorus some serious magic happens. That melody is an absolute heartbreaker. For me this song feels like a real powerful affirmation. Beautiful stuff! 
Elaine Howley - Song For Mary Black 
Love this subdued anthem from Elaine Howley. The cyclical nature of this song is so hypnotic. For me this track is lots of things bright, chilled, slick and soulful. 
HTRK - Fast Friend 
These guys are amazing! I only came across them this year. They'd played in Cork at the weekend and it was just stunning. Their sound is like a musical whirlpool drawing you in deeper and deeper. The alluring melodies, lyrics, repetition, use of space. Very transportive stuff. 
This Mortal Coil - Song To The Siren 
Give me some Elizabeth Fraser any day! Her voice and what it can do to you is simply amazing. I love Cocteau Twins, for which she is best known, but this Tim Buckley cover for side project This Mortal Coil I often come back to. This track is a great example of that power she possesses. 
The Chieftains - The Morning Dew 
This song is one of my all time favourites. I heard this for the first time when I was 8 and had just started learning bodhran and it completely blew my mind. This song is so haunting and dark, your imagination runs riot. I love how all the instruments interact with each other when the song really heats up. 
Joe Heaney - The Rocks Of Bawn 
Absolutely love this. I just love his vocal tone and his wide range of capabilities of what he can do with his voice. Also his ability to hit lots of notes really quickly and fluidly is just incredible. I work on my own voice a lot, exploring its capabilities, dynamics etc. It's definitely the most detailed and interesting instrument I have. Joe Heaney is the boss, such a masterful vocalist. 
Carlos Nino & Friends - Calimayan 
A firm favourite of mine. Lovely swirling, circular ambient piece. Throw this on repeat and kick back 
Video Blue - Real Vernal Love Scare 
I think this is my favourite Video Blue song. I just love the landscape, the drive, the melodies and beats. It's a real crescendo. Myself and Jim have played a lot of shows together and this song reminds me of some great nights we've had. We're playing a show together in London this Saturday 25th June in Lion Coffee + Records in Clapton. 
Mantua - Leave it 
This song is a true beast. Can't get enough of it. I love everything about it. That bassline, the beats, the repetition. What an absolute vortex.