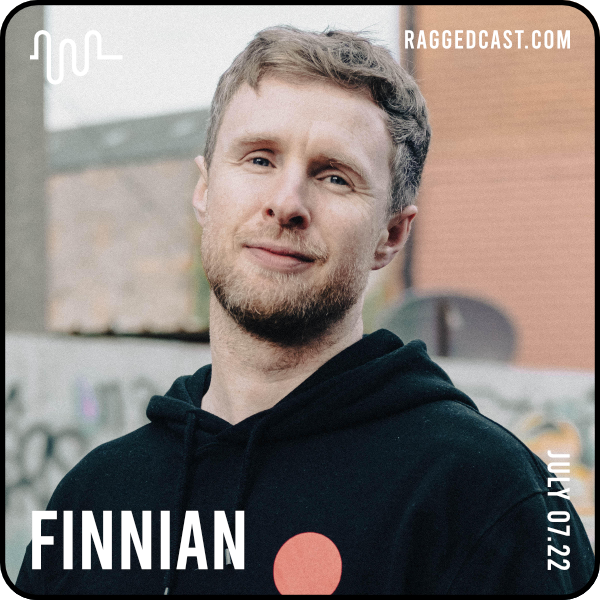 This new single 'Without You' is Finnian's first, since launching his critically acclaimed debut album in 2020 which received extensive radio play all over Ireland. Finnians continued success in the Irish Songwriter's circuit can be highlighted with him being one of the selected recipients of the First Music Contacts MISP (Music Industry Stimulus Package). Leading to an integral collaboration between Finnian and multi-award winning songwriter Ciaran Lavery, as they teamed up for a three day songwriting retreat in the revered Black Mountain Recording Studio, Dundalk. This endeavour is also partially funded by The Grants Under The Arts Act 
This song is one of the many musical manifestations from this productive partnership. It is titled 'Without You' and features co-writer Lavery on vocals and Zoë Conway on fiddle. 
''As a Songwriter it can be easy to fall-in to creative lull's at times, it happens to us all. Working with Ciaran was for me, the musical equivalent of having a shot of adrenaline to the arm. I feel like we complimented each other, it was effortless'' - Finnian on working with Ciaran Lavery for this song. 
"The song was written within two hours. What began as a songwriting exercise turned into something else altogether. It is heartache skewed and warped through the eyes of the antagonist, or one who feels hard done by" Ciaran Lavery speaking on the writing process and theme of 'Without You' 
Finnian is also a member of the group Ceithre Cinn alongside Suzanne Savage, Matt McGinn and Ciaran Lavery. 
Finnian's passion for songwriting and storytelling predicts an exciting release and a successful 2022.
See upcoming gigs, launches and more on https://www.finnian.ie/
---
Ryan Adams - So Alive 
I was 16/17 and at home mitching off the first class after lunch (I lived across the road from my school) watching the 'Dez and Mel' show as I regularly did back then, mainly because I liked to look at Melanie Sykes. Then, low and behold Ryan Adams is the live act for that day. This was a complete game changer for me in that, I knew from that point on I wanted to write and make music of my own. It's a belter of a song with a simple but powerful layered guitar riff thrashing throughout it. It caught me and planted a seed in my testosterone saturated little teenage brain :) 
Eddie Vedder - Hard Sun 
Iv been a Pearl Jam fan for as long as I can remember. The first concert I was ever at when I was 12 years old - Vitalogy tour at The Point with my influential older brother.  'Hard Sun' is a solo project by Eddie Vedder and this track and album soundtrack for the film 'Into The Wild' was hugely inspirational at the time, the combination of the music playing throughout the stunning cinematography of the movie was massive for me. 
Bruce Springsteen - Streets of Fire 
I went through an all out obsession with Springsteen for many years and saw him Live a dozen or so times. 'The Darkness on the Edge of Town' is his best album and most complete work in my opinion. It's classic country/rock with great songwriting and lyrics and that 70's production which you will hear me blab about further I'm sure. I love his raw and screeching yet very controlled vocals on Streets of Fire. He's doing what all of us white singers do.. Trying to sound black :) 
Dan Auerbach/The Black Keys 
I can't pick a song here, I just have to mention Dan Auerbach. I love everything he does from his guitar playing to his simple accessible and jovial lyrics. Mainly it's just the production of the music he(they) put out. It's all top notch live sounding for the most part and then when they make a "radio" track it still sounds amazing and not compressed within an inch of its life. 
Declan O'Rourke - Sarah (last night in a dream) 
Beautiful just beautiful. This song made me cry the first time I heard it. The sentiment, the melody, the playing and that thing that Declan does with his voice, just knowing where to pitch it and stay in his sweet spot while simultaneously perfectly accompanying his voice with his guitar chords and also his wicked rhythmic right hand. A hero. 
Síomha - Right from the start 
I just stumbled upon this amazing Irish artist recently through this cracker of a song which very prominently features the iconic bass playing of Joe Dart (Vulfpeck, The Olllam) Sìomha's vocal lines are sweet and packed with melody and that chorus, dear lord, that chorus is as hooky as hooky can be. Love the production on this track. 
John Mayer - entire 'Continuum' record 
Sorry, I know that's 10 songs :) but it's class and I played it to death. Steve Jordan production and drums and John at his best, vocally, guitar-illy(new word) and songwriting-ery :) great album! 
Marvin Gaye - Trouble Man 
This song is just cool as fuck!  What a singer. I just like listening to this track for the playing and the vocals I could never ever emulate :) 
Sierra Ferrell - Whispering Waltz 
Saw her live in The Button Factory in June. One of the most incredible live vocalists I have ever heard. I'm a sucker for this country/Americana stuff. Especially when it's the real deal like this girl. The lyrics, vocals, sound, instrumentation (especially the Fiddle) in this track are just gorgeous. She's amazing. 
Ciaran Lavery - Shame 
I could blabber away for ages about this guy. Iv been a fan for years and through a series of serendipitous events I got the chance to work with him and spend 3/4 days writing songs and having the craic with one of the most talented lyricists in the world. He's a mate now which is mental so I'm slightly biased I suppose :) but this song, like dozens of his, is stunning and millions of people around the world obviously agree with me. It's got heartbreaking relatable lyrics with a creeping chorus that is melancholic and uplifting simultaneously.