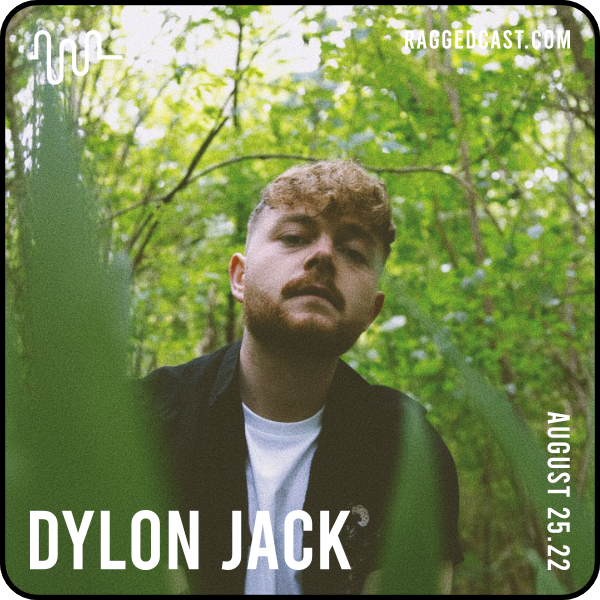 Dylon Jack is an up and coming alt-pop artist based out of Munster. Fresh off the release of his second single "On U", Dylon has started to build a small fanbase as well as receive interest from major record labels. Dylon's forthcoming EP was produced by Adam Redmond (Just Wondering, Milk, Modern Love) and is an artist to definitely keep an eye out for in the future 
---
Affection - Between Friends 
Affection is like a drug. The verse makes you kind of curious to see what it's like, The pre chorus is the come up where you're like "this is going to be a good time." The bassline drops and the chorus hits and then next thing you know you're addicted and you can't stop coming back for more. It was my most played song on Spotify 2 years in a row and even 3 years after hearing it for the first time it's one I come back to nearly every day. 
Scream Drive Faster - Laurel
Over the last few years a lot of acts have tried to recreate the magic of 80's pop music but nobody has done that better than Laurel has with this piece of art. You're drawn in straight away by those little Nintendo type beeps which brings you straight into a ridiculously catchy guitar riff. Everything just blends together so so so well, the vocals, the drums, the synths, Everything. I haven't a clue what "Scream Drive Faster" is about or what it means but Its cool as fuck and its one of those songs I will love forever. 
Water - BAYNK 
I can't tell what it is about this song but it just gets me every time. I genuinely don't know what to say about it other than it just makes me feel something even if I don't know what that something is. What I do know is that this song made me fall head over heels for synths. "Seeing into heaven but we don't know how to get there" is one of my favourite lyrics of all time. If you haven't listened to this tune yet then do yourself a favour and get on it asap. 
Chocolate - The 1975 
I can already see and hear all the die hard 1975 stans roll their eyes up to heaven and say "well he's not a true fan he only likes chocolate." The first thing I want to say to those people is chill out and just let people enjoy the tunes they like without being judged for it. The second thing I want to say is it's not actually my favourite song from them but the most influential for sure. This whole music thing kind of kicked off for me because I decided to sit down on my bed, turn a camera on and record myself doing a cover of this song. I didn't think too much of it at the time but I think that the reaction I got from that video gave me the confidence to do more and it's what kick started this whole journey for me. 
Falling - Mansionair 
I'm not sure why but I kind of struggle to listen to albums in full. However "Shadowboxer" by Mansionair is not one of them. I love this whole album from start to finish but for me "Falling" is the pick of the bunch. "I think I'll borrow tomorrow's happiness for today" is such a heartbreaking but beautiful line to open a song on. It's a song about feeling vulnerable and not wanting to let the people you love the most down. It's a song that I think a lot of people will be able to relate to and if you haven't heard it yet then you should absolutely give it a spin. 
We don't eat - James Vincent McMorrow 
James Vincent McMorrow is just too good. I could have picked a list of just his songs but I've decided to go for "We Don't Eat." Everything about this song is just beautiful. James has one of those voices that makes the hairs on the back of your neck stand up. That blended in with the little tap of a kick drum and the dreamy piano and you get this little gem. The best way to listen to this song is to go put some headphones on, turn them up past full volume and go for a walk in the rain and let yourself feel like the main character in some movie about self discovery. 
Pools - Glass animals 
Glass Animals have been my favourite band for the last few years. I remember seeing them at Longitude back in 2017 not having a clue who they were and leaving that set thinking that it was the best gigs I had ever seen. When I went looking back through their discography 'Pools" was the one that caught my ear the most. From the off it makes you feel like you are in some sort of Rain forrest and you should be dancing around a fire in the middle of it. I'd be lying if I said I knew what Dave was writing about half the time but it doesn't matter because Glass Animals are a class act and its so nice to see them getting the recognition that they deserve. 
Better - Jack Garrett 
"Hey, I think you're really cool, I like you a lot, maybe we can hang out or something" is exactly what I would say to this song if it were a person. This song is pure energy and I'm all for it. I love Jacks gravely voice and how he talks about watching the world be turned into an absolute mess by people in suits who look just like you and I. There's a little breakdown in the song @1:37 that's absolutely jaw dropping and I'm yet to hear anything like it since. I love this song and I think everyone else will too. 
Anime - JOY. 
I had seen this tune pop up as a recommendation so many times but for some reason I never gave it a chance. I was on the bus traveling to Dublin when it just came on itself and I was instantly hooked. I told myself that I was an absolute idiot for not giving a chance sooner. It's a song about becoming something you're not to try and impress someone which I think is something I can get caught up in even if I don't want to admit it. I love how JOY. does everything herself from the writing to the production, She has a certain type of style which I think is uniquely hers and she is one to watch over the next few years. 
I Need A Forrest Fire - James Blake, Bon iver 
I don't believe in Heaven, but if it is real then this is the song that's played at the golden gates before you gain entry. It's pure magic. The spacey synths set the tone, chuck in two of the most distinct voices in music and you end up with this masterpiece. It's the kind of song that calms you down if you're ever feeling on edge and transports you into a different head space. I adore this tune and is one that I get really inspired by anytime its in my ears.