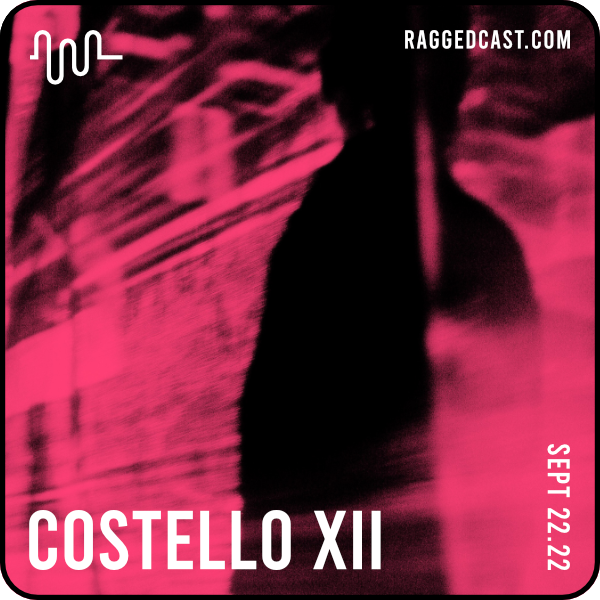 The enigmatic artist from Galway that goes by Costello XII dropped his new track Waste Your Youth in August, A dark electronic song with a rock/punk influences. 
---
College & Electric Youth - A Real Hero 
The first song in my top 10 from the critically acclaimed Drive soundtrack is a real hero a synth pop/synthwave song. Bronwyn Griffin the lead singer from Electric Youth the vocals are beautifully dreamy that give the song a real nostalgic feel. 
lil peep - gym class 
Gym Class is my favourite song from the late rapper/singer Gustav Elijah Åhr known as lil peep it is a hauntingly melancholy song. That really has a special place in my heart for showing a 16 year old me that I wasn't alone in the way I was feeling. 
nothing,nowhere. - nightmare 
the first of 3 songs on this list from Vermont artist Joe Mulherin known as Nothing nowhere this song does the very unique think of combing elements of synthwave & Emo/emo rap to produce a really unique banger of a song that will be stuck in your head for hours upon first listen. 
Fontaines D.C. - Roman Holiday 
Roman holiday is a song from Irish band Fontaines D.C off there latest album Skinty Fia. which i think is the most unique song on the project that see's the band experimenting in a shoegaze/dream pop style. That I would love to see the band explore more in the future this is probably my favourite song of the year so far. 
Oliver - VIOLENCE 
this is a song from Rapper/Singer Oliver Francis probably the artist that has influenced me the most especially with my upcoming releases Violence is a song that combines elements from lots of genres including Hip Hop & Alternative R&B to make a very unique listening experience that I can not get enough my fav track of 2020. 
American Football - Silhouettes 
The next song is from Math Rock/Indie/Emo legends American Football this song Silhouettes is magically lush song about divorce and about how two people can drift apart. coming in at over 7 minutes it has your attention the whole way through which is a big compliment to its quality. 
nothing,nowhere. - letdown 
Letdown is a heart breaking beautiful song about feeling like a letdown in life nn really shows of he's he's writing chops in this one. And delivery's a really raw vulnerable vocal performance every time I listen to this masterpiece it give me chills to my core. 
Linkin Park - Numb 
Now its time for a timeless classic Numb really brings me back to my childhood. The electronic synth opening remains iconic to this day. The late Chester Bennington really gets to show off he's amazing vocals on this one. In my opinion shows why he was one of the best vocalist of our time. 
nothing,nowhere. - better 
Better is a song talking about feeling your youth has passed u by and wishing u could go back to a simpler time. I can really relate to this feeling. U really feel Joe's emotion come across in this one. And he also gets to show of he's rapping ability in this one even though i would primarily label him a singer. 
Kavinsky - Nightcall 
We started my list with a song from the Drive soundtrack so i thought its only right we end it with the most iconic song from it. Nightcall is from French synthwave artist Kavinsky the opening synths are now instantly recognizable there dark & moody then comes kavinsky vocals with a very strange vocoder effect that fits the song perfectly. Then on the chorus the vocals from Lovefoxxx give such a nice contrast from Kavinsky dark vocals. this soundtrack will always have a special place in my heart.