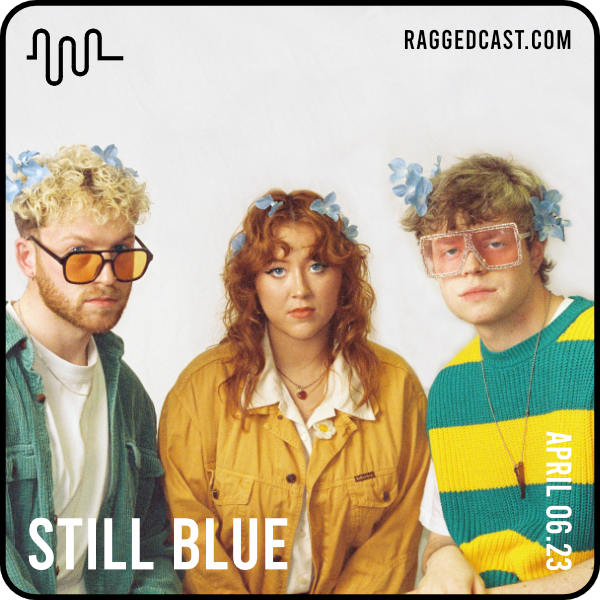 Still Blue's debut single "Honeysuckle Daydream", set for release on March 31st. The Dublin & Donegal indie-pop band, led by vocalist Nicole Lyons, Ruairi Forde on guitar, and Greg Kearns on bass have just been added to the 2FM Rising list of 'Irish musical acts to watch'. "Honeysuckle Daydream" is a chaotic, feel-good tune, reminiscent of a scene from a coming-of-age film. About the new single the band say... "Writing the song, we tried to encapsulate all the different emotions experienced in a night out - the complications of old relationships, the promise of one ones and the feeling that anything could happen" Recorded in both Dublin and Belfast, "Honeysuckle Daydream" was produced by the talented Matt Weir. Fans of indie-pop will love the catchy melody and infectious beat of this debut single. The up-and-coming Irish Indie band show off their skills by recording, producing & mixing their own music. The band are influenced by the Indie sounds of The 1975 and Arctic Monkeys, with intimate lyrics inspired by the writings of Phoebe Bridgers and Julia Jacklin. "Honeysuckle Daydream" is now available on all major streaming platforms.
---
Why Am I Like This - Orla Gartland

Who hasn't questioned who they are?? This song's simple progression and honest lyric writing always hits home. 
 
Barely Legal - The Strokes

Choosing only one Strokes song was tough but my favorite has to be Barely Legal, their intricate guitar melodies and raw vocals are what every band when first starting out wants to be. 
 
Radioactive - Kings of Leon

Is such an iconic song, just the lead guitar in this song really stood out for me as to how a guitar player like Matthew Followill knows when to lead and when to sick back
Funeral - Phoebe Bridgers

It's an incredibly sad song. It stops you right in your tracks and forces you to listen to it, and I'm happy to oblige. The simple guitar picking style is something I use in nearly every song I write. I just wish I wrote this song, I think it's perfect. 
 
Baseball - Hippo Campus

A BOP. I love songs that have a million lyrics and I'm just guessing the words through random syllables. It's so bouncy and fluid and takes you on a full journey but keeps your interest the whole time. This song does have one of my favourite lyrics of all time though - "My bones are tired from the body that woke me up today" GENIUS. 
 
Fearless - Taylor Swift

This was my fav album growing up and it was one of the reasons I wanted to start playing music. I still think the title track holds up so well as it captures the pure innocence and playfulness of new love so well. There's so much hope bottled into one song and it's so refreshing and nostalgic all at once.
Supercut - Lorde

It was so difficult to pick a song off of Melodrama to write about. I think it's one of the best pop records of recent years. I write a lot about reflection, particularly about past relationships, and I think this song talks about romanticising things we shouldn't and looking at old loves with rose-coloured glasses in such a fun and delusional way! And I LIVE for a good buildup.
Everlong - Foo Fighters

The intro alone never fails to give me that nostalgic feeling of my childhood. The energy behind the drums from the late Taylor Hawkins is just amazing every time. 
 
Matilda - Alt J

This song really takes you into your own world when listening to it. It taught me to not overcomplicate your drumming/production and let the song speak to you. 
 
Undercover Martyn - Two Door Cinema Club

Such an energetic song with amazing production, synths, guitar hooks and overall bop.