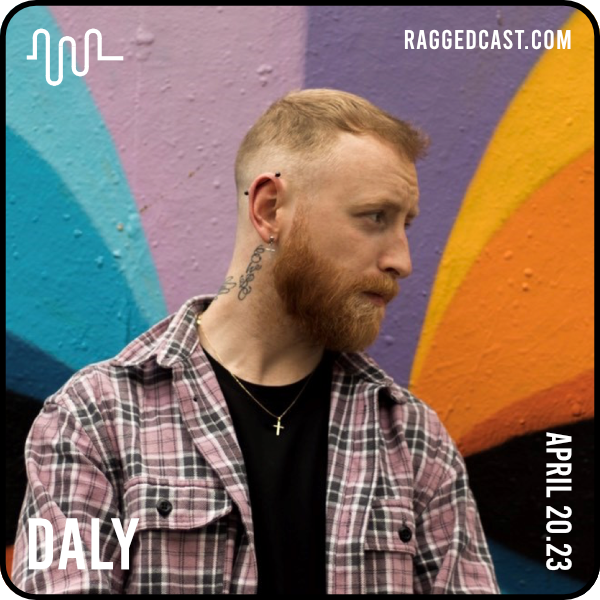 Daly (Aaron Daly) is a hip-hop artist from the Northside of Dublin, Ireland. He started out as a busker in Dublin City Centre and worked his way up to performing at festivals such as Electric Picnic.
He has been active in the Irish Music scene for the past eight years and is the Co-Founder of The Secret Sessions. Throughout his career, Daly has had the opportunity to play live music at some of the most esteemed locations in Ireland, such as Whelan's (Main Stage), The Grand Social, The Ruby Sessions, Workman's, The Sound House, and more.
Daly has had the privilege of sharing the spotlight with some of Ireland's most celebrated Rap and Hip-Hop artists like JyellowL, Aaron J, Jafaris, and many more!
Daly has taken a conscious stance on his music in his past singles 'Everything Will Be Okay', from which he donated all proceeds to Pieta House, as well as 'Eliminate', with the proceeds going to another suicide charity, Skate Against Suicide. He has made appearances at many concerts through the years to benefit different charities.
His music has received over 20,000 Spotify streams, and he has built a loyal fanbase over the years, which he hopes to expand on with the release of his second EP, 'Forget Me Not' which is due for release later this spring with the first single 'Love Me Now' dropped March 27th.
---
1. Mac Miller – Good News
Good News was one of the best introspective thought-provoking songs I ever heard. It spoke to me on a personal level and helped me realise that I can play around with more than just fast rap and beats. I began incorporating instruments and raw emotion into my music.
2. Kendrick Lamar – Swimming Pools
Swimming pools was the song that got me hooked on Kendrick. As a rapper from Compton, I expected to hear more gangster rap type vibes but instead it was more like an honest beautiful poem referring to alcoholism and family. This type of writing improved mine.
3. J. Cole – Let.go.my.hand
In this song Cole talks about his anxiety as a kid being afraid of conflict and later speaks about his own son finding his way as a man. In 3 minutes, he went from past to present to future tense and addressed the stigma of always being 'hard'. This type of honesty coming from one of the best to ever do it thought me not to put on a façade to seem better to others but to own who I am and speak my truth.
4. Eminem – 'Till I Collapse
This song from the minute I heard it just motivated me. Becoming my favourite gym song immediately. This song helped me give more passion and raw energy in my own music with the thought will this song I just wrote inspire somebody else?
5. Damien Rice – Volcano
This song began my transition out of just HipHop and into more genres. There was a pure and simple beauty to it, and it was the inspiration to my upcoming single 'Love Me Now'.
6. Ocean Wisdom – Tom and Jerry
This is the song that basically thought me how to bounce syllables and hit ridiculous speeds with words and sharpen the sword as one of the fastest rappers in this country.
7. J.I.D – Never
This song brought such a vibey energy and I fell in love with the beat switch in it. The hook is simple but so effective and it gave me so many new ideas on writing styles and using more than just one beat or storyline within a track.
8. Chika – Intro
Purely for the beautiful lyrics. I heard this song, then the EP 'Industry Games' where Chika's song writing is ridiculous but she's so honest with herself. Speaking on insecurities and much more Chika thought me more about conscious writing and self-expression.
9. Daniel Ceaser – Blessed
Once again helping me transition into the alternative, I was always afraid to use my voice and try sing as a rapper usually doesn't. Thanks to Daniels music and this being the first I heard of it I start trying to create something a little bit more beautiful and easy on the ear rather than aggressively passionate all the time. As you will hear on my upcoming track 'Forget Me Not'
10. Red Hot Chilli Peppers – Otherside
I started my career in music through busking on the streets of temple bar with singer-songwriter Dylan Harcourt. Dylan and I began mixing songs like this with verses from Eminem and Kendrick. This was the first cover and song we had done live on the streets and without it I wouldn't be doing music today.