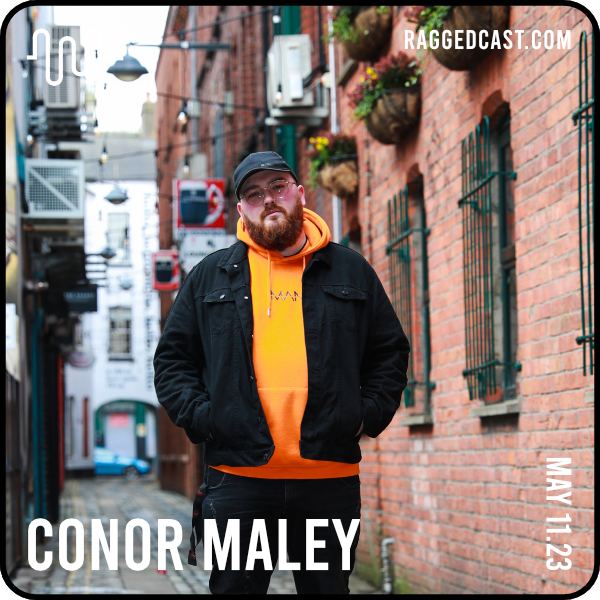 Donegal born Conor Maley began his musical journey learning to play the guitar at the age of 10. His father was a music teacher so being around music so frequently, he quickly found himself writing songs. As a child Conor would listen to the radio on long trips in the car and find himself rewriting the songs he heard, feeling that they might sound better with different lyrics. At age 16 he moved to Belfast with his family and began to pursue his musical career studying music at Belfast Met and playing open mic nights. In 2017 Conor entered the JBL eon one take UK songwriting competition and won. He then was brought to London to record his song 'Lost Boy' with Grammy winning producer Steve Lavine. Conor would then move on to perform to a sold out crowd in KOKO Camden as part of CapitalXtras Music Potential Programme.
Conor had since then had two of his latest releases playlisted nationally 'Broken man' and 'The Vow'. He has had coverage on Cool FM, BBC ATL, BBC NI, Downtown radio and done interviews with Stuart Robinson from Cool FM and Robbin Elliott on NNTV. He has also played at the Stendhal Festival. Conors musical influences include Ed Sheeran, Kodaline, The Fray and Chris Stapleton.
---
Foy Vance – Cassanova
I would play this song through my pa into my bathroom while I was in the shower and belt out the 
high note until I could sing it. I felt like the stem from the shower might help shape my voice. I feel 
like this might have helped me gain the "rasp" to my voice.
Covered in rain – Patrick James
This song reminds me of the days where I would travel to Denmark and Norway to gig with my friend 
Stephen. Very nostalgic.
Feel it again – Hudson Taylor
I was living with my grandmother while I was in collage and we would listen ti this every morning on 
the way in. She still talks about this song today and how much fun we had belting it out.
Tennessee whisky – Chris Stapleton
It's the song that introduced me to Chris Stapleton so I have to love it!
Lego House - Ed Sheeran
Something about the rhythmic aspect to the lyrics really stuck to me and I've definitely taken the 
same path on my own songwriting.
When she loved me - Sarah mcLachlan
This is the song that I listened to when my Crush said she fancied my best mate instead of me lol
Green eyes – Coldplay
A song that a very dear friend introduced me to.
You'll be in my heart – Glenn Close & Phil Collins
One of my favourite Disney songs ever.
Die for you – Dirty Blond
One of the most incredible songs I've ever heard. It's one of the songs I wish I had written.
Feeling a moment – Feeder
I remember this song from the TV show one tree hill and it hits me right in the feels!