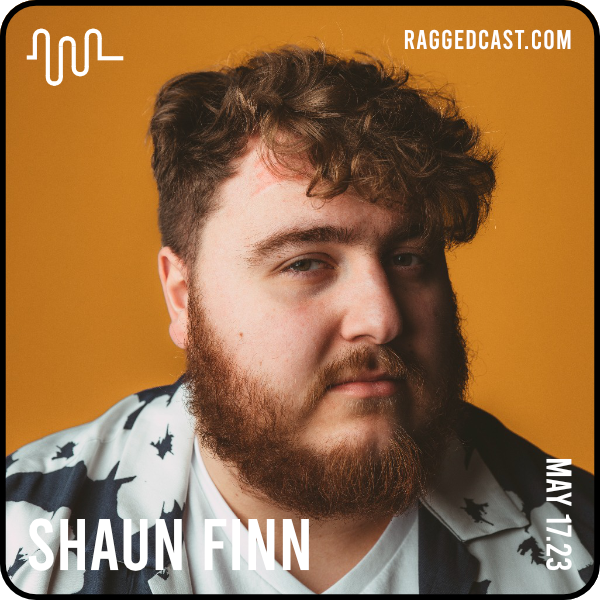 Shaun Finn is a 23 year old songwriter from Blanchardstown fresh out of college. He describes his songs as stories as every song tells a story from his life. So far Shaun released 4 singles and an EP. All from his bedroom recording set up. Shaun is praised for his use of social media where he tries to strike a balance between connecting with his audience through music and humour.
'Rise' is a song about the rebellion within yourself. You've been through a tough time and now you've come out of the other end of the battle you've been through ready to rise to any occasion.
'Rise' is perfect for the modern music lover. It's short run time gets to the point and doesn't mess around with long guitar solos or big breakdowns. Rise gets into the meat and potatoes of modern rock music with a thumping bass, kick ass drums, catch lead guitar hook and lyrics that upon future listens provide a message of hope for the rebellion that is within us all!
"10 songs is a lot, but also so little. So hard to refine it down to just 10, but also what 10 songs can I truly say have shaped the music I make? A lot of rock music will come to service for sure, but what else has had that deeper effect on my music? I guess we'll take this journey together and find out! This list is not in any particular order!"
1. The Coronas - Just Like That
Anybody who knows even the smallest details about me will know that I love The Coronas. They are my favourite band and I am lucky enough to know the lads and have been impacted in so many ways, both musically and personally! 
Just LikeThat is one of probably 20-30 songs by the lads that have influenced me and my music. It was the song that made me want to play lead guitar, and I referenced it when having my latest single 'Rise' mixed. The funky but slick lead guitar, the groovy bass line, and the energy of that track is something I can only strive to create in any of my songs. It's a fantastic sing-along, I should know, I've seen it live 37 times, in Ireland and abroad!  
2. The Academic - Bear Claws
Another brilliant Irish band, I can remember the first time I heard this song on the radio while I was making dinner one day and I was just blown away by the rhythm. I had to stop and just take it in. It was on repeat in my AirPods for weeks! The overdrive tone of those guitars is a perfect blend of pop and rock music which I love! The drum beat is simple, and it kicks ass! It's such a simple song but it does everything right. It is something that I want to emulate in my songwriting and production!
3. The Darkness - I Believe in a Thing Called Love
Now this is a rock song! This to me is one of the most perfect examples of rock music that I want to make. The guitar riffs in this song are so infectious and you cannot help but dance to them! Everything about this song, the vocals, guitars, drums, tone, and production, is all perfection to me. I can listen to this song and the entire album all day and not get tired! This is what modern pop music has been missing in recent years, songs and records like this and I hope I can help to bring it back!
4. Phoebe Bridgers - Smoke Signals
This pick I could honestly just pick the entire album this track is from, but it had to be just one. I feel so inspired by Phoebe's words and expression in this song. When I think about writing personal deeper songs and how I want them to sound, this track always comes to mind though. The spatial audio in this track and how Phoebe lets the lyrics and the instrument breath and have their own place in the mix and the song is so beautiful. I see her lyrics as a huge source of inspiration. All my songs are little stories about me and my life, Phoebe's lyrics are the same. She conveys her stories so beautifully and paints haunting pictures for a listener and makes them so interesting and re-listening to her over and over. The way she uses the bass and drum parts in the intro and outro to that song creates such a magical atmosphere I only wish I could do.
5. Foo Fighters - Everlong 
Foo Fighters have had such a massive impact on my songwriting and production. I love the band so much. I think I've referenced them 3 times in different mixes of my songs. As basic of an answer as this may be, Everlong is just such a beautiful song. Whether you want to listen to the acoustic version of the song or the original. It is a true masterpiece of music in my ears. The electric guitars in this song are some of the best music you'll ever hear. The drums from Dave Grohl are just in case. It is the ultimate air guitar/drum song for me. If it comes on, I am slapping my legs doing the drum fill before the chorus and playing my air guitar no matter what the setting is to the entire track (When I'm not busy drumming of course!). It is the most basic summary of the music I want to make. It's simple and effective songwriting done well. Played by amazing musicians. I feel jealous for anyone who hasn't heard this song, and gets to experience it and fall in love with it for the first time like so many of us did!  
6. Roisin O - Heart + Bones
This song is so powerful. I remember the first time hearing it on a bus to college and I was in tears listening to Roisin's beautiful vocal performance, her heartbreaking lyrics, and the scope crescendo of the whole piece crashing. The piano in this song is so moving and guides the listener softly through this journey of heartbreak. I love the lyrics about trying to write a song about heartbreak. I love that angle of songwriting, the perspective that the listener is listening to the writer write the song. Having met Roisin many times over the years I love the connection she brings to this song. You can really feel it's her singing it. It's a song that can't really be covered because it's so personal. I take great inspiration from that as I write. While we'd all love to see our songs covered and replicated in new ways. This song is just such a powerful ballad that only the original can do it justice. If you've not heard it before, you are in for a treat, and also, bring tissues! 
7. James Taylor - Fire & Rain
When I was the most depressed I ever was in my life a few years ago. The one comfort I had was James Taylor, I'd listen to him on the way to college, on my breaks, and on my journey home. Fire & Rain is one of many songs by James being a source of comfort to me. This song is like a hug from your relative, that perfect cup of tea on a cold winter's day. It's soothing and soft. The imagery paints a unique picture for each listener. A lot of my early songs were inspired by James Taylor. Very soft, some might say depressing, but it was what I was feeling at the time. Fire & Rain is songwriting at its best. His vocal and guitar mix is what I strive for in acoustic performance, and the added production on top of this track and many others shows his genius. 
8. Destroy Boys - Drink
This song is the most recent addition to my playlist out of all these. I found this San Francisco girl punk group a few weeks ago and I am loving their sound. This is what I love about punk music. The vocals and harmonies in this song are captivating. They are infectiously singable. I remember hearing this song on the album and it stood out for all the right reasons. As someone with a deeper vocal range, I love how the lead singer's vocal sits in this mix. This song does everything punk rock is supposed to do right. I have referenced this song in an upcoming mix for a song, and it has inspired me to go down a more punk route with my music in future and I love the energy it brings! If you are looking to get into punk music and don't know where to start, this is the perfect song for it!   
9. Kelly Clarkson - My Life Would Suck Without You
For this pick I really wanted to choose something out there in my playlist. Might surprise some to know I love like girly pop tunes. The likes of Lady GaGa, Avril Lavigne, Britney, Katy Perry, Sugarbabes etc. I just love the vibes and expression on display. But I'm a rocker at heart and you can't ignore the iconic ballads of Kelly Clarkson. This song is such a great track. Put this on in any setting and people with gather to dance and bop their heads to this song. Clarkson's vocals are always a high, the pop rock guitars in here are fantastic and the drums in this song go under the raider! This song reminds me of when I was younger and life was a lot simpler and I didn't know what she was signing about and enjoy the music for being just good music. And while this song as excellent rock elements like a lot of songs I've picked here today. There is just a different feel to this song.  
10. Billy Ocean -  Love Really Hurts Without You
Awh what a song this is. This is the type of song I wanna make, so people dance to it. It's groovy, the lyrics are beautiful and it's endlessly catchy. No matter what mood I'm in if this song comes on I'm sure to be tapping my foot and swaying my arms to it. The vocal performance is obviously a stand out here. But I love how the bass and piano create this really fun bounce to the song. It's almost like an amusement ride. Songs like this are the backbone of great people. This is the one you put on at a wedding, in the pub, your debs, whatever it will always hit the right spot! Id love to write a song like this that can be played in all of these settings and have the impact this does. This is feel good Motown! 
Thanks a mil for having me and reading my little piece. I have a new single out May 19th called 'Rise' and if you like any of the above songs I'm sure it will be right up your street. Head over to my socials and join the party that is one of my release campaigns!