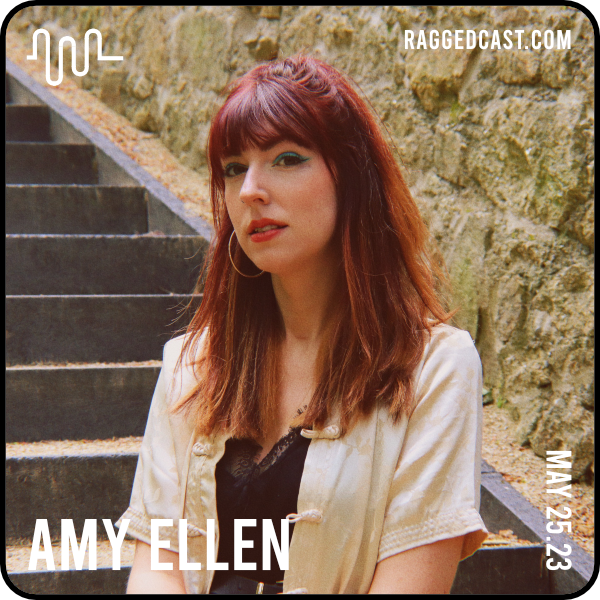 Amy Ellen is a Dublin artist living in the French Alps. Her music is a combination of soft rock & dream pop with hints of the 90's underground scene. After featuring on RTÉ Radio 1, she followed up with 'Falling' establishing her new sound and received airplay from Seattle's alternative radio KEXP. Amy's new single 'Free' is out now and is said to be "soundtracking the apex of an indie film." 
'Free' is an indie-dance track, the punchy drums and bass coincide with Ellen's dreamy vocals, creating a blissful energy as the song charges forward. 
Amy shares "It's hard to pin my sound down to a genre when you look at my catalogue, but I think my influences still come through", noting Santigold, Fazerdaze and Blondie as artists she was listening to at the time. "The title speaks for itself, it's about having the freedom to do what you want, it feels very relevant in regards to our recent re-location". The Dublin artist refers to her move to the French Alps earlier this year with her partner/guitarist, describing her surroundings as "undeniably beautiful and inspiring everyday". 
It's shaping up to be a busy few months as Amy announces her international debut in Geneva, (Switzerland) followed by a string of tour dates around France this Summer.
Nirvana - Serve the Servants  
 
I remember hearing this for the first time when I was about 14. I was really drawn to the lyrics and how the drums responded to the melody in the chorus. It's simple, but so impactful. Cobain's writing is amazing.  
 
Green day – Letterbomb   
 
I talk a lot about this band and how they have influenced my songwriting. This track stuck for me, I love everything about it. I've seen it played live and it never fails to make me emotional.  
 
The Cure - Just Like Heaven  

This might be labeled as my favourite song ever. It gave me goose-bumps the first time I heard it. It ticks all the boxes for me the guitar tone is so dreamy and magical!  
 
Amy Millan – Skinny Boy  
 
A song I wish I wrote, it's underrated. Artists like Amy are really inspiring musicians to me. She had been associated with projects involving acts such as Stars, Broken Social Scene, Feist, and Jenn Grant who I was highly influenced by when I first attempted to start writing my own music.

The Smiths – What difference does it make?  
 
Iconic, can't say much more than that, it's just such a catchy song instrumentally and melodically. Discovering The Smiths for the first time is really something.

The Cranberries - Dreams  
 
This is a song from my childhood. The initial flare of guitars is so mesmerising, you're immediately sucked in and it brings you on a wonderful sonic journey with Dolores's beautiful vocals.

LCD Soundsystem – Dance Yrself Clean  
 
Ah this song brings me back to the good ol' days of dancing in the Workman's Club main room at 2am. Good memories.

Angie McMahon - Slow Mover  
 
Angie was one of those artists I discovered during the early stages my own project. I was so inspired by her sound. 'Slow Mover' came up as a song suggestion on Spotify one day and I couldn't get enough of it. I had it on repeat for weeks. I've met Angie a few times because I was shamelessly fan-girling (She is awesome) I'm patiently waiting for her new material!

Kurt Vile - Walkin on a Pretty Day   
 
Kurt is one of my favourite artists ever. I love his songwriting. Every song feels like a conversation with him. His music is so chill and laid back. I am going to see him play in Italy this year, I'm very excited for that!

Pavement - Summerbabe (Winter Version)  
 
This band makes me nostalgic. I'm 16 again, realising how badly I want to play in a band. Thank you Pavement