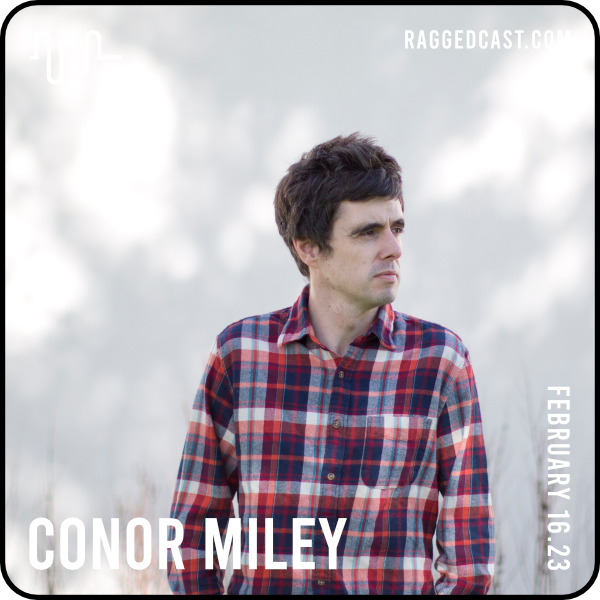 Wexford-based songwriter and composer Conor Miley shared his debut video and single 'Father's Day' on Wednesday, 25th January, 2023, examining the struggles faced by single parents in Ireland.Following the breakup of his original project We Raise Bears, Miley discovered that he was to become a father a month after a relationship ended. Mired in a personal crisis, he threw himself into writing and recording music, including 'Father's Day.' 
The song's intricate musical arrangement reflects Miley's years studying classical music and jazz, before he embarked on a career involving multiple bands and session work. 'Father's Day' opens with warbling organ and angelic strings, underscored by Rhodes piano and shaggy acoustic guitar. Miley goes to unpredictable and enthralling places with the track, building up to a brassy maelstrom at the end.
Miley says of his debut solo single: "Originally written on an acoustic guitar, I set about making an arrangement high on drama and tension, using strings, brass, and dissonance to deliver the musical punch. The music complements the personal lyrics, reflecting my experience as a single parent in Ireland and the institutional and cultural obstacles where the expectation is still on one parent to do most of the child-rearing. This stone age version of parenting has added immense stress to my life where, as a responsible and loving parent, I have had to fight to be a father to my son. The lyrics were written at a time when I was not even a legal guardian to my child due to the outdated and obsolete establishment views and laws related to unmarried fathers. Being a single parent is not easy on either parent, but it should be a shared relationship with the expectation of equal responsibility.  Ireland is stuck in another time when it comes to progressing this issue, one that goes against all research that confirms that children benefit most from equal access to both parents."
The song is accompanied by a video directed by Michael-David McKernan (Elaine Mai, Daithí). A father and daughter build and then gleefully tear apart a living room set in the heartwarming video, which is rife with symbolism, yet never saccharine.
"I was thrilled when Conor invited me to create a music video for his debut release," McKernan says. "The song feels both epic and playful. I wanted to explore a 'building metaphor' to represent how fragile a process nurturing a relationship between father and daughter can be. Something that takes an incredible amount of delicate work, and that can be frustrating when met with obstacles. Ultimately this father and daughter decide that the mess and obstacles are just part of their relationship, and that they can live and thrive within these difficult moments. Plus it was incredibly fun to construct and destroy a living room in the middle of a field in Meath."
'Father's Day' marks a new beginning for the singer-songwriter, multi-instrumentalist, and composer, who hails from Dublin and is currently based in Wexford. His former band, the folk outfit We Raise Bears, released a well-received debut EP that was played across BBC Radio, RTÉ Radio 1, and RTÉ 2FM, as well as on regional Irish and UK stations. Miley headlined venues around the country and appeared at festivals including Hard Working Class Heroes, All Together Now, Other Voices, Electric Picnic, Vantastival, and Ones to Watch. 
Father's Day | Conor Miley from Michael-David McKernan on Vimeo.
---
1. Radiohead - There, There:
  
I've long had a fascination with pounding tom drums. There's something so visceral and  
primal about them. This song pounds along nicely, then Jonny Greenwood's entrance on  
guitar raises the tension until it all explodes in a final, thrilling climax. My favourite song by  
my favourite band. 

2. Gilla Band - Lawman:
  
An Irish band that I love. This early song of theirs has everything that is great about them -  
the effects heavy bass, industrial sounding guitar and the astute lyrics, all underpinned by  
the techno influenced acoustic drums. They caused a bit of controversy by changing their  
name from Girl Band, but they can call themselves whatever they want as far as I'm  
concerned. 

3. Jamie xx - Gosh:
  
A song I got into over lockdown while living with my cousin, drinking beer and watching  
music videos for hours on end. The video definitely enhances this tune but it stands on its  
own two feet. The first half is driven by jagged percussion and vocal samples, while the  
second half is drenched in gorgeous synths before the percussion re-enters to a climax of an  
angelic lead synth line. 

4. Brad Mehldau - When It Rains:
  
I could have picked anything off Largo, but this album opener trumps it for me. It was such  
an important album for me. I remember transcribing the solo to this tune, so much fun to play  
along to. It sounded so fresh and modern to me and still does, the sign of good music. 

5. Nick Cave - There She Goes My Beautiful World:
  
Found on the double album, Abattoir Blues/The Lyre of Orpheus, this song just makes me  
feel happy. Nick Cave is the best performer on earth, the coolest person alive. I went to see  
him after playing at Altogether Now last summer. He played this. It was a stunning  
performance.
6. Nirvana - Aneurysm:
  
Sometimes you just need to step on the distortion pedal and give it socks. This song is  
perfect unadulterated grunge, the rising semitonal interludes providing a dramatic passage  
to the verses and revved up chorus. This is Nirvana at its best.
7. Elbow - Fly Boy Blue/Lunette:
  
This song provides a canvas for my favourite lyricist, Guy Garvey, to show his stuff. The  
brass-driven Fly Boy Blue gives scope for his observational, drunk-in-the-pub sharpness,  
while the gorgeous Lunette allows his more introspective, romantic side to shine through.  
This song is exciting and beautiful. 

8. Low - Point of Disgust:
  
I stumbled on Low a few years ago after playing a set at Electric Picnic and I've been a fan  
ever since. The delicate piano and vocals drift along elegantly. This is a sublime song. I've  
been listening to this a lot recently, made all the more poignant by the recent death of Mimi  
Parker from cancer. 

9. Midlake - Bethel Woods:
  
This is from their last album and is Midlake doing what they do best. I love how the drums  
are the centrepiece of this tune, everything fitting around them. They opened their gig in the  
Button Factory last April with it, a banger to get things going. 

10. Young Fathers - Shame:
  
There is something very moving about the vocal delivery in this. It's on the verge of falling  
apart and pretty much does in the breakdown after 2 or so minutes. The whole thing just  
works well together, a great combination of synths and human voice.