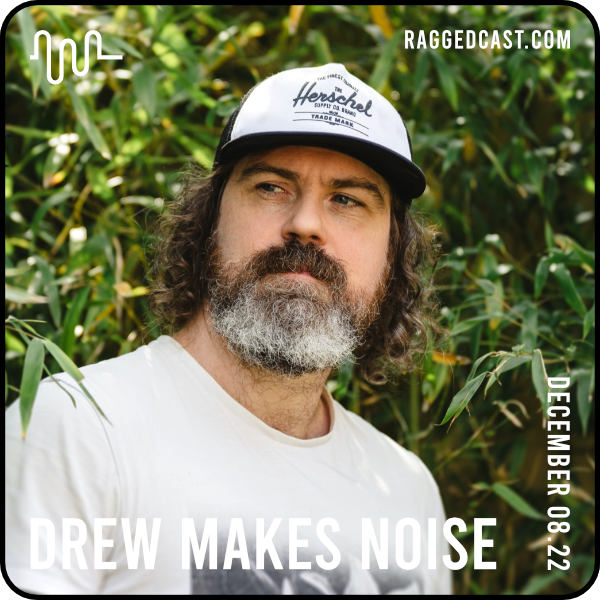 Drew Makes Noise is a self coined Prog-rock-psych-pop solo artist from Belfast. Formerly guitarist in indie/dance act Ed Zealous, Drew has since been releasing a spate of DIY singles and Music vids since 2020. The 1st single  "Secret To Life" from his forthcoming self produced debut album was nominated for the NI Music Prize for best video.  The much heavier latest single "Something to Kill" is an angry fist clenched against the tedium of capitalism and comes with a Halloween Special music vid. Watch out - there be swearing.  
---
The Monkees - Pleasant Valley Sunday My dad brought me up on loads of rock artists, Stones to Dire Straits. I loved all of it. The Monkees Greatest Hits was the first thing I discovered myself on Vinyl on a holiday at my Uncle's house, at 8 years old. I wore the needle out on his hifi. There's an element of it being bubblier and more kid friendly that got me hooked, and the TV show, but boy did the writers manage to pack in some adult themed consumerism malaise into this one. Plays just as well in 2022. 
Joseph Haydn - Symphony No. 94 in G 'Surprise' Hob I/94 - Andante Is your pretentiousness shield up? Well since these are songs that shaped my music, I have reason to pick this. Since becoming a Mercury Rev fan I've been shoehorning classical elements into songs. I wondered if, after an extended pubescent relationship with guitars, that later I was rediscovering my closet love of classical. I played violin in school. After failing my grade 3 due to stage fright, I remember finally feeling at ease, relatively in the back seat, playing second violin on this piece at an Orchestral week long summer camp. 
Technotronic - Rockin Over The Beat On said camp - this album was on the cassette on repeat in the dorm and I loved the summery vibes from Ya Kid K. I was mad into all kinds of pop, dance, synthesiser music. The 80s were beautiful, my Aunt dressed all New Romantic and fed me cool stuff like Pet Shop Boys and The Cure, but I also to this day have an (annoying at parties) deep love of Bros lol. But yea in 1990 I was on a rampant Technotronic and Joseph Haydn binge. 
Sonic Youth - Drunken Butterfly I had the clichéd Nevermind shaped grunge conversion in '91. I could have done 100 guitar tracks from the 90s from both sides of the pond for this - but I'll choose this Kim Gordon fronted SY track as the highlight. I first saw this live on "The Late Show - No Nirvana Special." It took my poor teenage brain months and months to cope with this brutal track. Sonic Youth taught me that music could be weird, arty and wild. Kim Gordon for President! 
Dinosaur Jr. - Out There Ok one more lol - Screw the "early albums" purists, 90s DJ is best lol. And this is the best album opener of all time. Straight in with a 1 minute, driving at midnight guitar solo - FUCK YEAH. Among all the synths and orchestral elements on my album there's still a place for a few ripping solos - all the time wishing I was J Mascis. 
Tamsin Archer - Sleeping Satellite Despite having gone all spotty and disappearing into my room to play angry riffs I still had and have a massive soft spot for loads of big production 90s soul / soul rock tracks. We could talk Lenny Kravitz, Seal or even Simply Red. I really love this track - simply 'cause it reminds me of a time when pop songs could be about anything and everything. 
Flaming Lips - Pompeii am Götterdämmerung The Lips and Mercury Rev walloped me big time and really expanded my palette after the grunge days. This one is just bliss - weird, bombastic, orchestral, emotional. My top gig ever was going to see the Lips in Dublin. A friend was interviewing 'em for radio, so I freeloaded in the BBC funded hire car and hotel room. We got to meet em after - which was mostly spent drunkenly quizzing Michael Ivans about protools. We got a copy of the Beeb recording of the whole gig to listen to on the way home. Magic.
Why? - Crushed Bones This is the most organically I ever discovered a biggish band. We were playing Boston Nemo festival with my previous band and went to see Yo La Tengo. Why? were supporting. Yoni Wolf was singing and playing the snare and cymbals from the kit, placed at his mic stand. The drummer was playing the rest of the kit and a huge xylophone at the same time. Bananas. I was hooked. I still have the CD of this magical album I bought from the band at the merch stand. The mixture of psych rock and some hip hop vibes and wired lyrics is unlike much else out there. 
Super Furries - Ice Hockey Hair Super Furries are just the best. Happy to try anything and throw in the kitchen sink musically, from scuzzy garage rock to blissed out almost Air - like dance crossovers. That, and their almost Bowiesque creation of an acid trip induced visual planet they inhabit - all  incredible. I was tempted to just choose their weirdest song but I'll go easy - and - "Now that you're here, tell me you're a non-believer, oh, oh, oh" 
Justice Vs Simian - We Are Your Friends 
Fulfilling my dance needs but with demented rock vocal delivery. I loved Simian even back in their introverted indie days but this slays the original. I think this was the ideas pond we were swimming in with my previous band Ed Zealous. 
Nick Cave - Nobody's Baby Now 
Nick Cave and the seeds have dark mystique all sewn up. My 1st intro to Nick was the video to "15 Feet of Pure White Snow." So if you wanna watch Jason Donovan dancing, completely off his dial - just go there lol. But I really fell in love with Nick after a big breakup where I could really wallow in his morose crooner numbers. This one finds Nick trying to rip the world apart looking for an answer as to his abandonment.