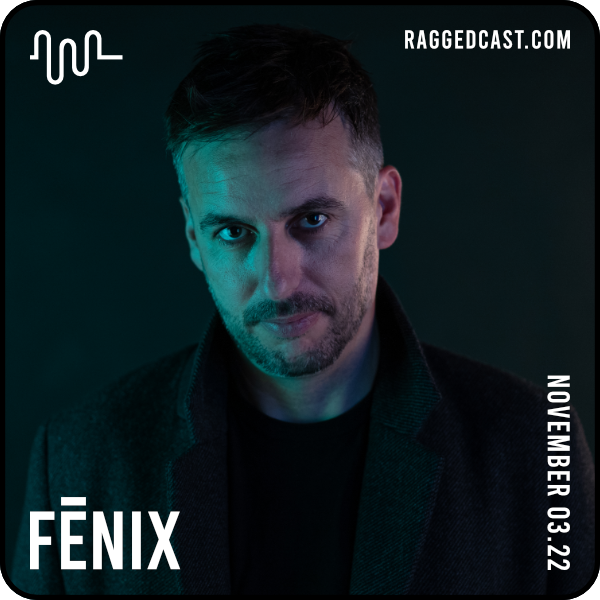 'Alive' is the debut single from FĒNIX, released on 27th October 2022 on Aztec Records 
FĒNIX is the solo project of Carlow multi-instrumentalist, songwriter and producer Darragh O'Connor. Describing his sound as "big beats and sexy synths", FĒNIX leans heavily on Synthwave and 80s vibes to create melody-driven alt-pop.
This year has been an exciting one so far for FĒNIX, introducing the project with support slots for global synthwave heavyweights WolfCulb and FM Attack, as well as a headline slot on home turf on Carlow Arts Festival's 'Live & Local' stage. 
The release of his debut single 'Alive' is somewhat of a new beginning for FĒNIX, as he explains: 
"With other musical projects coming to an end, I thought I'd have a dig through the drafts on my computer, and like most musicians I've got loads of unfinished and unreleased songs….i wrote some of them over 10 years ago! I've always kinda remained in the background for bands and projects as I've got real imposter syndrome when it comes to my music. But coming out of the pandemic, I just decided to finally back myself and start putting my own music out there. I guess that's where the name FĒNIX (phoenix) comes from….that idea of obtaining new life by rising from the ashes of a former self." 
To get 'Alive' over the finish line FĒNIX turned to a familiar face in Gold certified producer Ross Fortune (Ed Sheeran, Burna Boy, A$AP Rocky, Ellie Goulding, Zara Larsson). 
"I worked with Ross before when recording with Exiles, and we immediately clicked. He completely gets the sound I'm looking for, so I was really happy to be able to work with him again, especially knowing how in-demand he is. He really managed to squeeze that last few percent out of the song and I'm so happy with how it turned out." 
Having signed with UK-based Aztec Records, and with a string of singles, collaborations and remixes on the horizon, FĒNIX is ready to rise and rise again. 
---
Boy Meets Girl – Waiting For A Star To Fall 
Probably my favourite song of all time! It epitomizes the best of 80s music for me – a duet, a killer key change, a huge sax solo, and a very 80s video. And then after it was used on the Three Men and A Little Lady soundtrack, it ended up being re-released with Tom Selleck, Steve Guttenberg and Ted Danson on the cover. I mean come on! Hard to believe that both Whitney Houston and Belinda Carlisle turned it down, but I think that resulted in a more loveable track. If you can find any of the solo piano versions by George Merrill, they are absolutely beautiful! 
Lazerhawk – Electric Groove 
Lazerhawk was my real introduction to the Synthwave world. I had been listening to a lot of upcoming synthpop at the time (Chvrches were dropping demos on Soundcloud), when a friend sent me a link to King Of The Streets by Lazerhawk. This took me down a Lazerhawk rabbit-hole, I clapped eyes on the 'Redline' artwork, and once I heard Electric Groove I was hooked. That bass synth intro, the kick dropping in, the synth solo….it's OutRun meets Synthwave at its finest. We ended up covering it a few times when I was with Exiles, and the vinyl now sits proudly in my living room. 
FM-84 – Running In The Night 
Vocal synthwave is mostly where it's at for me. There are some great instrumental artists and tracks out there, but nothing evokes that nostalgic feeling like a killer vocal. When people used to ask me "what is synthwave?", this is the track I send them to. The production by Col Bennett is top drawer as always, but the vocal by Ollie Wride is absolutely amazing. Was lucky enough to see them in London a few years back, and it's up there with my favourite gigs of all time. 
Thin Lizzy – Don't Believe A Word 
The 'Live And Dangerous' version is 2:18 of pedal to the metal,  rock'n'roll perfection. For me, it's the guitar solo that makes this my favourite incarnation. I could listen to it on repeat all day long. 
Oasis – Fade In Out 
The first gig I went to was Oasis at The Point in December 1997 (where Liam infamously refused to sing). Be Here Now had just been released and while there are some decent tunes on it (definitely some growers), Fade In Out was definitely more of an 'album track'. Noel stepped up to the plate and sang the entire show while Liam shmoked away on the balcony, which I think made the crowd get behind Noel even more. Anyway, the live version they played of Fade In Out blew the roof off the place. Completely different to the album version with a bit of a melter of a solo. It was this that really spurred me on to try learn guitar properly….I'm still trying! 
Mr. Mister – Broken Wings 
Back to the 80s! In truth, I could have had a strictly 80s top 10, but that would have been just for me! The intro is perfection - that reverse cymbal hiss, the instantly recognisable bassline, the quintessentially 80s vocal rasp. The song feels like it's constantly building. It's like you are constantly anticipating it to really kick in, which I think really draws you into it. And for me, it's the finest outro of any song, ever. There's also an amazing version on Richard Page's solo EP 'Acoustic'. 
Alice In Chains – Man In The Box 
I absolutely love Alice In Chains, and Facelift is one of my favourite albums of all time. The harmonies between Layne Staley and Jerry Cantrell are phenomonal, whether it's the heaview material of Facelift or Dirt, or the more acoustic and stripped back vibes of Jar Of Flies/Sap. I got into Alice In Chains back in the days when MTV was a music channel, and I always thought Staley was one of the coolest f*ckers in town back then, amongst some other great front men like Chris Cornell and Scott Weiland. But there was just something cooler about Layne Staley! Man In The Box for me epitomises Alice In Chains. Chugging Riffs, amazing harmonies, massive vocals, and a face-melting solo (apparently the 77th greatest solo of all time!) 
Stone Temple Pilots – Big Empty 
I love the movie 'The Crow' (in which Brandon Lee, son of Bruce, was accidentally killed on set during filming). Along with the soundtrack to Singles, The Crow soundtrack was just perfect for the time. Whereas singles was more a cross-section of the Seattle grunge scene, The Crow had a heavier edge to it. Big Empty was one of the more mellow tracks on the album but was definitely the standout track. It then went on to feature on STPs second album Purple which is a stone cold classic. 
Therapy? – Screamager 
I got a little snooker table one Christmas which we kept out in my mothers workshop. I think I may have gotten Troublegum on cassette that same Christmas. I spent hours upon hours out playing snooker and listening to this album on repeat, but Screamager was the track from it that I was always itching to get to on cassette (before we had the luxury of skipping tracks at the click of a button). A bit like Don't Believe A Word above, its shy of 3 minutes, no frills, and just dives straight into it, with an absolutely killer riff and hook. I remember recording them live from Brixton Academy off MTV and watching it over and over, back when you had to really work at being a music fan! 
Push – Universal Nation 
I had to include at least one trance banger from my DJ days. Could have been anything from Binary Finary to Three Drives to Nalin & Kane, but Universal Nation is an absolute whopper….nothing more to add really!