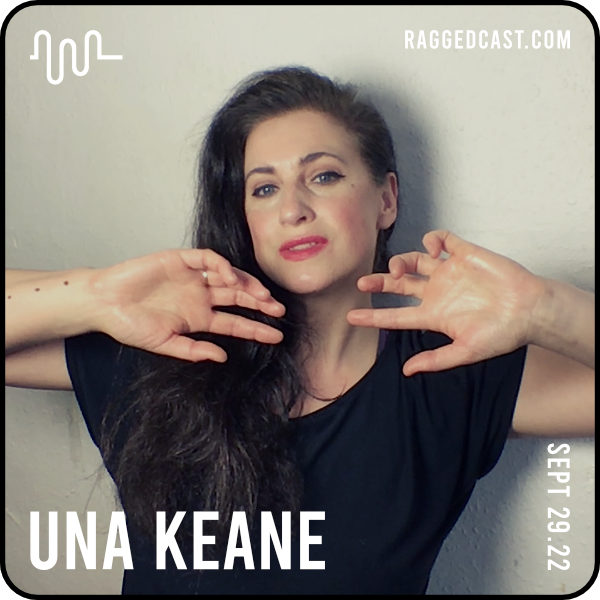 Following on from shows at Block T & Royal Hospital Kilmainham this summer, Pianist / Composer Úna Keane brings her particular brand of ambient neoclassicism to the historic surrounds of The Octagonal Room at City Assembly House on Saturday 15th October 2022. The Dubliner will have her 100 year old Steck Baby Grand piano in tow, along with an array of electronics, film projections and samples. She'll be debuting new work from her recent Arts Council-funded project TIDAL, as well as some pieces which will feature on her next studio album, due out in 2023. 
Doors 7pm for 8pm Show. No support. 
"The hush and rapture that Keane evokes is something to treasure in more ways than one" – The Irish Times **** 
"Layer after layer of sonic soaring & swelling for an immersive live experience" – Hot Press 8.5/10 
"Testament to the wonderful mysteries of sound" – John Kelly, Mystery Train 
TICKETS NOW ON SALE VIA EVENTBRITE.IE  HERE
---
1. Hania Rani // Eden 
For me Hania Rani is the most extraordinary pianist / composer out there at present. I think she's phenomenal. And this piece is pure magic. The way she builds melody and harmonies. She's a virtuoso but without any of the stuffiness often attached with that tag. I love "Eden". If I'm ever feeling tired or overwhelmed I listen to it and somehow everything feels right again. Thanks Hania x 
2. Beethoven //  Moonlight Sonata - First movement (where do you start really.. ) 
I started learning piano age 5 and a half. It was around 8 that I started my mild obsession with Ludwig Van Beethoven. I couldn't quite understand how someone so talented and prolific could have produced all the extraordinary work he produced while practically deaf from such a relatively young age. It just fascinated me. It'll take a life-time to understand and digest even a small part of his work. Such a complicated and troubled person, and yet his music was just sublime. 
3. Mike Oldfield // Tubular Bells - Pt. I 
My brother Míchéal played this record non-stop for about 2 years when we were growing up and I suppose it filtered through to me via osmosis or something..  I just love how he used all the instruments in unusual ways. The layering, the musicianship. The way it was recorded, the warmth. It still stands up. Iconic. 
4. Kate Bush // This Woman's Work 
Like everyone else growing up in the 1980's, I just loved her. Still love her. Her artistry, her vast talent. She's a genius. Hard to narrow it down to one track, but I'd go with "This Woman's Work". It's so moving, so beautiful. Love how the story's told from the male perspective. The love, the respect. 
5. Ólafur Arnalds // Particals - Island Songs VI (with Nanna Bryndis Hilmarsdóttir) 
Her voice, his music and the stunning music video shot on an open-plan stairwell - there's something so peaceful, so calm and so beautiful about this piece. I love it. Listen to it almost every day. 
6. Niklas Paschburg // Tuur mang Welten 
Another super-talented contemporary classical composer who I find really inspiring. Love how he works electronics into his pieces, in such a gentle but powerful way. This is one of my favs of his, but I love pretty much all his work. 
7. Yann Tiernen // Comptine d'une autre été 
From the movie Amélie, it was just so beautiful. I love all of Tiersen's film catalogue, but there's something really special about this soundtrack and this piece in particular. The movement in the bass line especially - I love it. There's real beauty and joy wrapped up in this piece. 
8. Debussy // La fille aux Cheveux de Lin 
I learned this piece for one of my piano exams back in the day and loved it, though it took me some time to understand it. It's just stunning. So beautiful on so many levels and it continues to teach me so much. 
9. Philip Glass // Opening from Glassworks 
The syncopation, the flow - pure magic. I remember hearing this the first time and being just wowed that you could write music like this. It was in fact one of those moments for me as a budding composer age 10 that inspired me to break away (quietly) from the discipline of purely classical study / technique. Glassworks as an album emboldened me to explore rhythm and texture that I had never explored before 
10. Bach // Goldberg Variations 
What can I say. Bach was a legend. Contrapuntal brain food. Harmony central. Love this work. Always brings me on a journey. It's like the Magic Roundabout :)