The debut album from Soda Blonde may be called 'Small Talk', but if there's one thing the Dubliners do not do, it's mince words.  
Out July 9th via Velveteen Records, the entirely self-produced album sees the group reflecting on their twenty-something experiences with refreshingly honest transparency.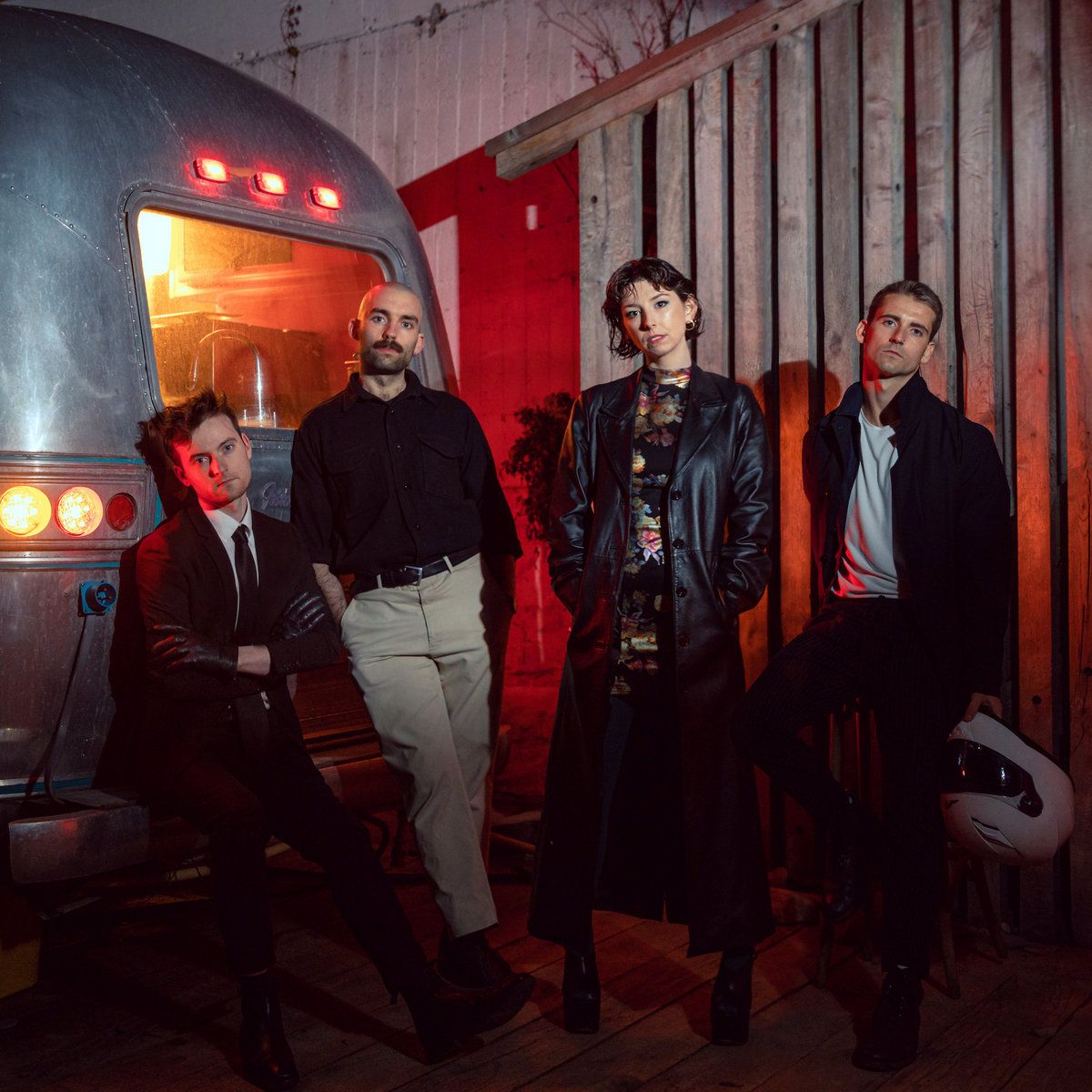 "To put it simply, 'Small Talk' is about life in our 20's," says Faye O'Rourke, Soda Blonde's enigmatic front woman. "Every part of us is in here, both subliminally and literally. Lyrically, this record is like a collection of my flaws and insecurities. They're lingering awkwardly by the bar at a crowded social gathering, waiting to integrate with the wider world." 
The second single from the album 'In The Heat Of The Night' is out now just weeks after the brilliant lead single 'Small Talk'.  
"The music possessed an attitude that I wasn't familiar with as a songwriter," O'Rourke explained. 
"It deftly evoked the neon of night and brought Scorcese's Casino to my mind. Our goal was to create a song that had everything we wanted to hear. It allowed me to write, uninhibited by the labour of self-analysis. It's a song about conflict-and getting a kick out of it, the thrill of the fight." 
All four band members (O'Rourke, guitarist Adam O'Regan, drummer Dylan Lynch and bassist Donagh Seaver-O'Leary) are seasoned musicians, despite their youth.  
They have been playing together since their early teens, with their previous band – the internationally renowned Little Green Cars, whose seminal debut album skyrocketed to number one on the Irish album charts.  
O'Rourke is the first to admit that when Little Green Cars called it a day, she felt lost. But a career shift for the four musicians wasn't in the cards – and 'Small Talk' is self-evident proof, different than anything the group have released before, but carrying on its back all the things they've learned. 
Check out their latest single 'In The Heat Of The Night' on Spotify now and be sure to keep an eye out for the album when it drops later this year. 
It should keep you going until the chance to see Soda Blonde in the flesh! See the band's tour dates below:  
August 13 - 15 Wild Roots Festival, Sligo, Ireland 
August 27 + 28 SoFFT Nights, Co.Meath, Ireland 
September 08 Mike the Pies, Co.Kerry, Ireland 
September 09 Cyprus Avenue, Cork, Ireland 
September 10 Dolans Warehouse, Co.Limerick, Ireland 
September 11 Roisin Dubh, Galway, Ireland 
September 12 Whelan's, Dublin Ireland 
September 19 Belfast Empire Music Hall, Belfast, UK 
September 21 Broadcast, Glasgow, UK 
September 22 YES, Manchester, UK 
September 23 Sebright Arms, London, UK 
July 17. 2022 Iveagh Gardens, Dublin, Ireland (with Sinead O'Connor) 
Tour tickets are available here https://www.sodablonde.com/